Miracle Mum, Lisa shares Ivy and Emmy's story.
"Our journey began after trying to fall pregnant for six years. We had our son seven years ago and so desperately wanted to give him a sibling.
We finally got our miracle, falling pregnant with twin girls. But from four weeks on I began bleeding and found out I had a hematoma around my placenta and was in and out of hospitals. In the end I had visited four different hospitals and each time got told that we had lost our beautiful girls to then have an ultrasound and see their two little heartbeats each time; they were fighters.

At 23 weeks at a routine ultrasound, we found out that one of our twins had sadly passed away. I then had to carry both babies because delivery at 23 weeks was a huge risk to our remaining baby.

At 31 weeks I found out that I had an infection and it was becoming septic. I had to deliver both my babies by emergency caesarian.
After three weeks in NICU we got to bring our girl Ivy home. From the moment she was born she has been a fighter and continues to amazes us. We believe her sister (Emmy) helped shield her from all the complications during the pregnancy to enable our beautiful little Ivy to arrive into this world safely in our arms.

She will never be forgotten in our lives. One day, when she is old enough to understand, we will share the story with Ivy."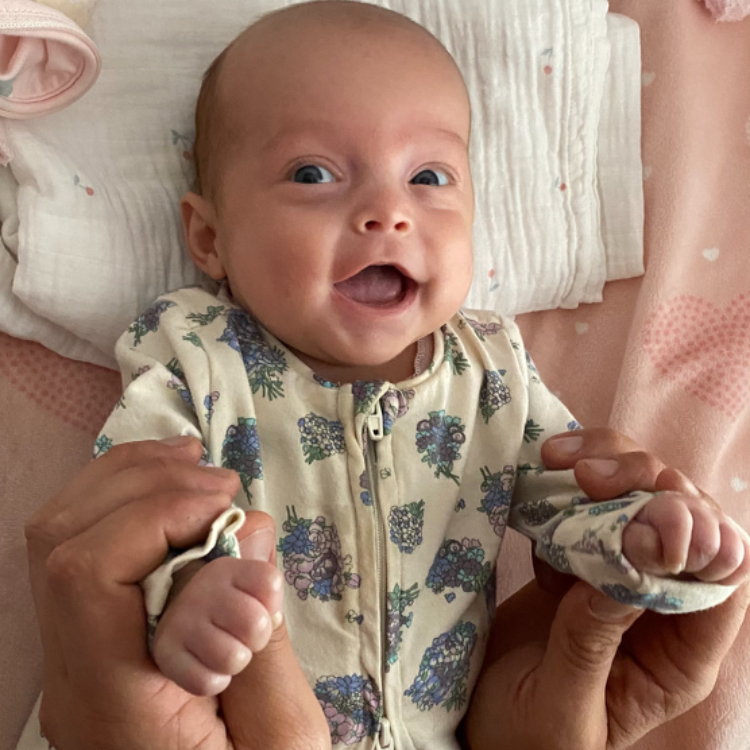 Want to share your story too? We welcome every Miracle family story, no matter what stage of the journey you're at.
We encourage those wishing to share their story to submit it below: