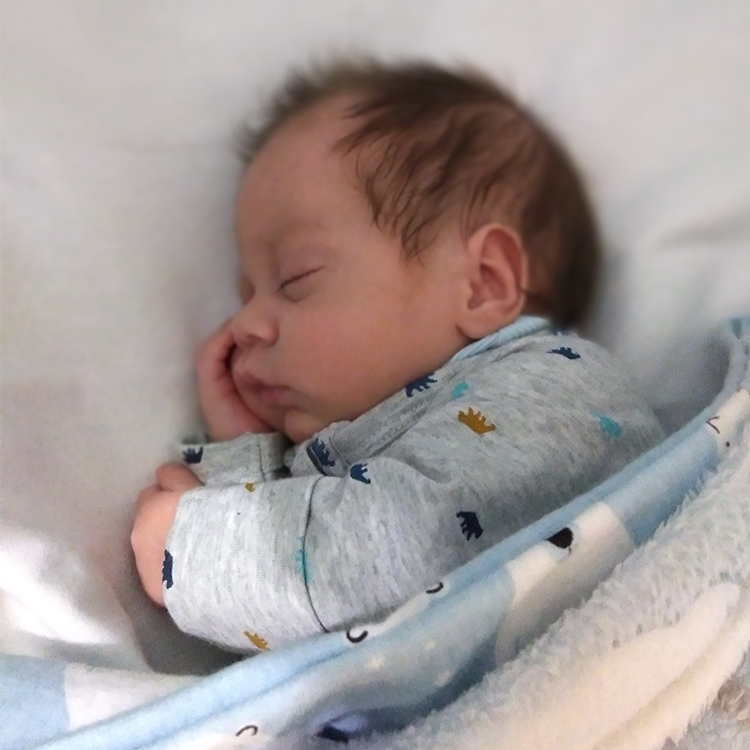 Miracle Mum Tianna, shares her son Kaiden's story.
"Kaiden was born at 27 weeks. 11 days before Kaiden's birth I ended up in the emergency department. The doctors sent me home with antibiotics, but I went home without knowing my waters had actually broken - so I had 11 days without fluid.
Early on the 25th of April 2020, I was taken to the hospital with labour pains. I was then sent to Perth's King Edward Memorial hospital by Royal Flying Doctor. I arrived there at 7:27pm and had a check over at 9:30pm.
Kaiden was born shortly after weighing 1001grams. I only got to see him briefly and then he went with the doctors and I was taken to surgery to remove the placenta.
Kaiden spent two and a half months on CPAP and then moved to high flow which he was on for three and a half weeks. He was then moved to Perth Children Hospital with oxygen and tube feeding. Three weeks before discharge he was on bottle feeding. Kaiden finally came home on the 17th July, weighing 2027g.
Kaiden is a miracle baby. We all love and adore him. Thanks to the nurses and doctors for everything they did to keep Kaiden here with me today. His three brothers are so loving and love to help me with him."

Want to share your story too? We welcome every Miracle family story, no matter what stage of the journey you're at.
We encourage those wishing to share their story to submit it below: