Miracle Mum, Stephanie remembers the day she welcomed her babies into the world.
"It was a spontaneous labour that began whilst grocery shopping at my local Coles supermarket. I returned home and the pain increased over time and became unbearable until I realised it was labour. We arrived at the maternity assessment centre at 12am and was taken straight into a birth suite, after a quick examination was told I had bulging membranes and the girls would be born within the next few hours.
I was given the hard news on the likelihood of the girls surviving which was highly unlikely. The first twin Athena arrived at 3.49am, weighing 635grams, on the toilet of the Maternity ward (at 2cm dialated). She was crying and breathing which surprised us all. I was rushed to the birth suite where I didn't deliver Audrey until 7.39am, weighing 650grams (she was very stubborn and kept hiding under my ribs).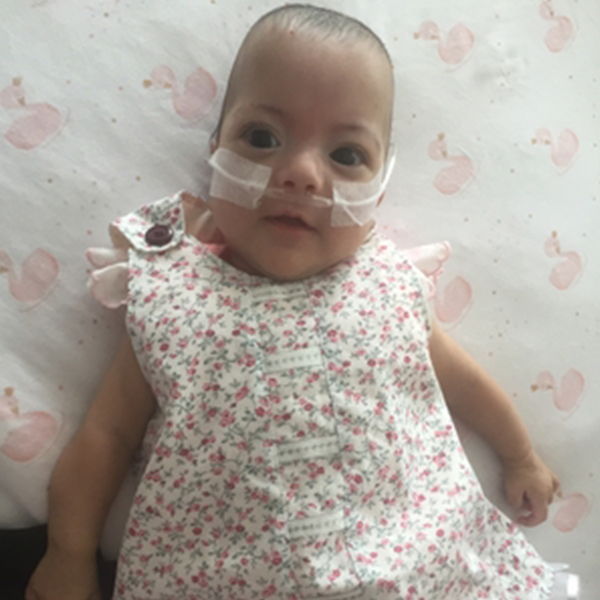 Both girls went straight into incubation and were intubated. Athena ended up with an extensive and severe stage 4 bleed across her brain and we had to make the difficult decision to let her pass six days post-birth as her body was denying all medication to bring up her blood pressure.
Audrey only had a stage 2 bleed and cleared it after two weeks. She had multiple blood transfusions, a few staph infections, on and off intubation/CPAP/NIPV, had minor NEC, has ongoing chronic neonatal lung disease and is still on .25L and has ROP. Audrey just had laser surgery on her left eye for an ROP abnormality and has ongoing reviews for her right eye. Audrey has roughly 20 haemangiomas over her body both big and small.
Audrey is now 6 months + 14 days actual and 11weeks + 3 days corrected. Audrey is our miracle baby and Athena is our angel. We cherish them both everyday and cannot believe how lucky we are to live in this day and age where life at such small gestation is possible."

Want to share your story too? We welcome every Miracle family story, no matter what stage of the journey you're at.
We encourage those wishing to share their story to submit it below: