Mark Your Diaries and Save the Date!
Our 24 Hour Quadruple Giving Day is on Tuesday 17 May. This event aims to raise much needed funds to support more of the 48,000 families with a premature or sick newborn in Australia each year through the vital NurtureProgram.
Having a baby born premature or sick can be life-changing, and it affects the entire family unit. Quadruple Giving Day is one of our largest fundraising events for the year, and your support will make a huge impact.
Donations made on Quadruple Giving Day will help to expand the reach of our peer support services and vital resources for the remainder of the year, allowing us to support a greater percentage of those 48,000 Australian families with a premature or sick newborn.
On this day, we call on the community to show their support. For 24 hours only, all donations will be QUADRUPLED, with thanks to our Matching Donors – Mounties, Natalis, Tommee Tippee, BabyLove and WaterWipes.
With just 24 hours to reach our target of $120,000, now is the time to show your support by making a donation that will have 4 times the impact! For every $1 you donate, we receive $4!
All donations will be made through the online campaign page: https://www.charidy.com/miraclebabies

Funds raised will support families through our NurtureProgram® services and resources.
Miracle Babies Foundation's NurtureProgram® is Australia's only comprehensive parent-to-parent support program available to enhance families' experiences from a threatened pregnancy, during the time spent in hospital with a premature or sick newborn, the transition to home and beyond. This also includes support for families sadly grieving the loss of their newborn.
All of our services and resources are provided free to Australia's miracle families.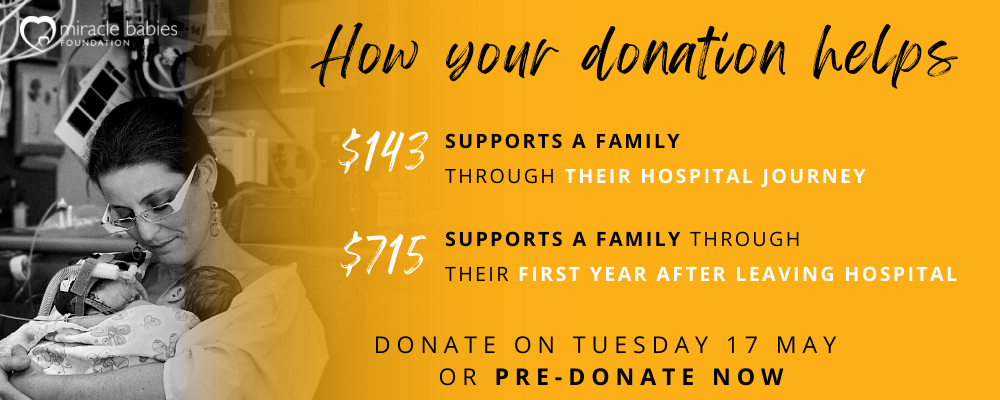 Miracle Mum Morgan shares Chloe and Isla's story
Morgan is mum to Chloe and Isla, both born premature at 26 and 27 weeks.
"I had so many thoughts in those few couple of minutes when my waters broke and I knew that we were going to have to do this all over again. I flashed forward to the next three months and ... I probably didn't want to do it".
Your support on 24 Hour Quadruple Giving Day helps families just like Morgan's receive support through our NurtureProgram, which includes:

Find out more about our Matching Donors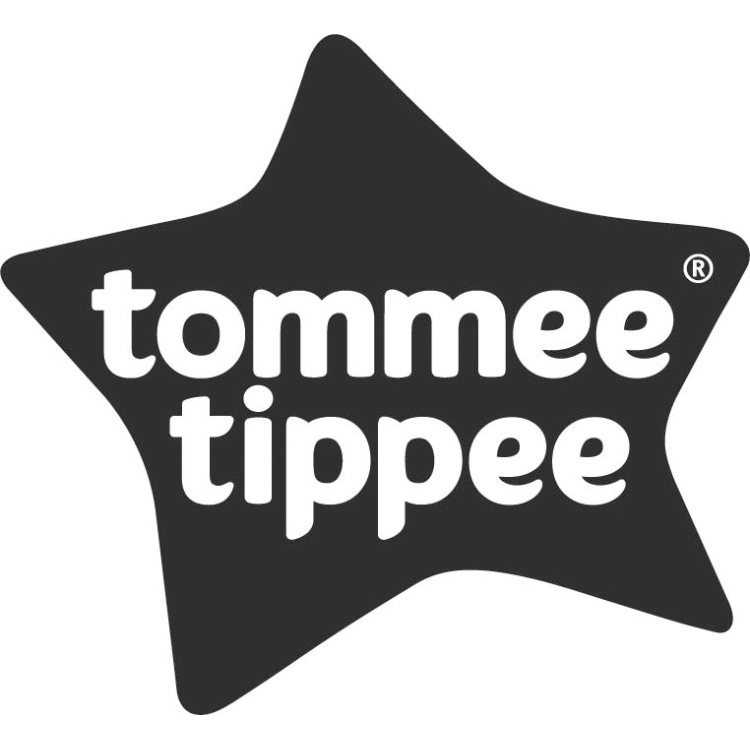 Founding Matching Donor since the inaugural campaign in 2017.
This multi award-winning venue is located in the heart of South-West Sydney, just five minutes from Liverpool. Mounties is the home of live sport, with all major events televised; and the club also offers a fantastic choice of entertainment, from live bands to big name acts.
Natalis is the NEW pregnancy multivitamin formulated to
help support your increased nutritional needs right across your motherhood journey – from pre-conception to pregnancy and breastfeeding.
BabyLove is a leading baby manufacturer. The new BabyLove Premmie nappy range has been specially designed to meet the delicate needs of your premature baby.
With one simple goal, to make everyday life just a little easier for parents around the world, Tommee Tippee is today the Number One feeding brand in the UK and Australia, and one of the top 5 baby essentials brands in the world.
A manufacturer of Baby Wipes, WaterWipes are the world's purest wipes suitable for use on delicate newborn skin.