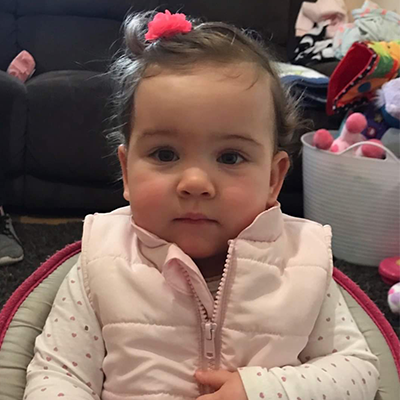 Miracle Mum, Megan recalls the uncertainty she experienced daily after having her baby early and as a first-time mum.
"Peyton was my first child and she was born at 30 weeks. Becoming a first-time parent was scary enough, but to have your baby arrive 10 weeks premature was a very scary experience.
While I was in hospital pregnant Peyton's heart rate kept dropping and I was thinking of the worst possible scenario - I was scared for her life. Peyton's heart rate would then pick back up.
She was born two days later, naturally. Peyton was born at 1420 grams and 38.8 cm long. I still remember going to see Peyton in NICU after delivery and seeing her in the humidicrib attached to cords. I was so upset and worried.
I first held Peyton the following day and cherished every second of that cuddle. I would sit by her bed and count down the hours until my next cuddle. I'd gaze at this beautiful girl I had given birth to and pray that Peyton would be ok. I remember watching the monitors continuously as they worried me when they would alarm.
Peyton spent two weeks in NICU before being transferred to Special Care Nursery for a further four weeks. We got to take a beautiful baby girl home when she was six weeks old (36 weeks gestation).
Peyton is now 9 months corrected age (7 months) and is doing fabulous. She has never looked back and has surprised me every day with how far she has come."

Want to share your story too? We welcome every Miracle family story, no matter what stage of the journey you're at.
We encourage those wishing to share their story to submit it below: