When hearts and dreams are shattered, we need people with amazingly big hearts to help. Taylor'd Funerals are here to do just that for families when a baby heartbreakingly loses their battle for life in a Neonatal Intensive Care Unit.
In 2022, the team started discussions with Taylor'd Funerals, a new Funeral home based in Sydney's South-West. With hearts of gold, Karen and the team at Taylor'd Funerals provided an offer that left us speechless.
Never would a parent imagine enduring the painfully heartbreaking experience of having to lay their newborn baby to rest. Sadly however in Australia, up to 1,000 babies will lose their fight for life due to prematurity or sickness at birth.
Hearing of such an exceptional display of human compassion, we are overwhelmingly grateful to be able to offer families who sadly have to say goodbye to their baby, this support for families residing locally to Taylor'd Funerals.
Taylor'd Funerals will provide families with a funeral, which can be held at no cost.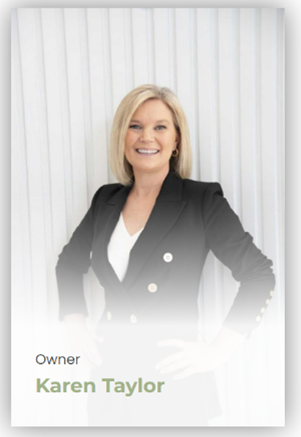 'After being introduced to Miracle Babies through the Rotary Club of Narellan, I was able to see the importance that such an organisation would have been able to play in the lives of many of my former students who would have required special care during their early days. I wanted to find a way that I could support families who aren't able to take their little one home with them and then it all just came together. It is only a small way that we can help during such a difficult time, but we promise to do all we can to support the family farewell their little one in the most caring and loving way' – Karen Taylor, Founder and Owner -Taylor'd Funerals (Former Special Education School Principal)
This support will ease the financial burden for families, who are going through unbearable pain.
Mum to 3 surviving miracle babies, Kylie Pussell, CEO and CoFound
er of Miracle Babies, has lived through heartbreaking loss.
Marcus was born at 25 weeks, and due to complications due to his extreme prematurity, sadly lost his fight for life at just 2 days of life. "We didn't get cuddles of joy. All our cuddles were with broken hearts and trying to make these precious moments everything they could be and burn in my memory. We needed to let our baby boy know how much we loved him.
I never got the chance to hold my twin babies together. The NICU staff arranged for a photo of my babies, the only photo I have of them in the same photo apart from ultrasound images. This is a truly special photo for me, our boy's breathing has stopped but in that moment they are together for one last time on this earth.
His life started here way too early and finished way too short. Our lives were changed forever and his imprint on my heart continues to support and make changes for families with a premature or sick baby." – Kylie Pussell, CEO and CoFounder, Miracle Babies Foundation
Families local to the Taylor'd Funeral Home (Macarthur, Wollondilly, Liverpool) will be offered this touching support.
Thank you Taylor'd Funerals for your support.
If you are in need of support or have questions, our 24-Hour Family Support Line (NurtureLine) is available to all families nationally: 1300 622 243