Mother's Day is on this Sunday and is an important day to celebrate the mothers and special women in our lives.
Having a baby born premature or sick can be an emotional rollercoaster and as your baby remains in hospital for weeks or months, it is common for parents to feel a range of complex emotions.
At different times parents may experience a combination of powerful feelings, such as fear, guilt, anxiety, isolation, sadness, anger, confusion, and disappointment. These are all natural responses to what is a very emotional and stressful time in your life. It is normal to grieve the loss of your dream of a normal pregnancy and all the experiences you were anticipating.
Babies can spend weeks or months in the NICU or Special Care Nursery and spending special occasions in hospital, rather than at home together, can be difficult for the entire family.
Sadly, thousands of mothers will only see their baby in hospital on Mother's Day, and for these mothers it can be a confusing and overwhelming time. Miracle Babies aims to highlight and celebrate the exceptional journey of these mothers, their strength, resilience, and unconditional love for their baby as they continue to fight. It is normal for parents to feel a sense of loss for what 'should have been'.
As we celebrate all new mothers, we also recognise the difficult journey of those mothers who have sadly lost their baby.
As a small gesture of hope and reassurance, and also a special acknowledgement of the journey that these mums face, each year Miracle Babies Foundation provides Mother's Day gifts to mothers right across the country in the NICU or SCN and this year, we thank Corporate Partner and Australian Pregnancy Multivitamin brand, Natalis, for their wonderful support by sponsoring our Mother's Day gifts once again in 2023.
We also celebrate the big milestones that some mothers have been waiting for, and this year some families will receive the best gift of all, bringing their baby home on Mother's Day.
"After 70 long days (10 weeks) on Mother's Day I got the best gift a mother could ask for and got to finally bring my baby home to be with her mummy and daddy… I count my blessings every single day." Lundi is now happy and healthy and is now in Primary School. Read Lundi's story here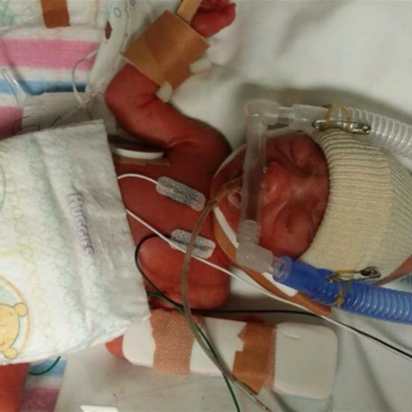 We hope that all Miracle Mums across Australia have a special Mother's Day and we thank you Natalis for your ongoing support.